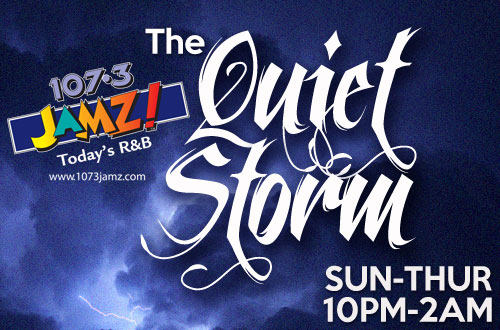 The Quiet Storm, Sun-Thurs 10PM-2AM
Call into the studio at (864) 271-1073 or 1-800-767-1073. While you can remain as anonymous as you want, we might use your question on the air!
The Quiet Storm can be heard each night on 107.3 JAMZ. Every night, 107.3 JAMZ pulls emails and phone messages from listeners that have questions about their relationships, their life, and sometimes more intimate situations. We receive 25 – 30 messages each week from listeners all around the Upstate of S.C., Northern GA., and Western N.C.