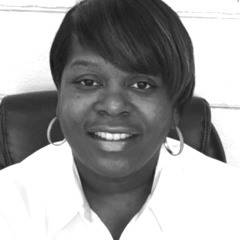 For putting the needs of underprivileged children and seniors in Greenville County first, 107.3 JAMZ is proud to salute April Jackson as a 2017 Upstate Black History Maker.
April Jackson, native of Virginia moved to South Carolina in 2008, and became employed with Greenville County Parks Recreation and Tourism. April started her career as a part time after-school counselor and quickly moved her way up to become the assistant manager at Brutontown Community Center. She is currently the Center Manager at Freetown Community Center where she works with a network of community partners to ensure her children have access to healthy eating and learn about active living, and she works to help them make the most of their out-of-school time.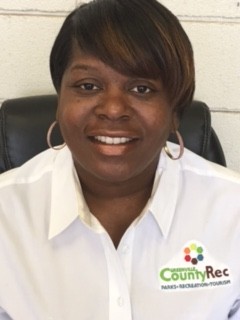 April spends most of her time with her after-school children, but she is also heavily involved with the Senior Adult population serving meals, providing transportation and food and nutrition education. She also is able to manage a gym full of 100+ summer camp participants and is always willing to accept more.
April is a great manager, always putting the community and patrons of Greenville County first.
April has served as a member of the South Carolina Recreation and Parks Association for 9 years. She has also served on school advisory boards, and as a volunteer with Urban Youth Inc., Greenview Child Development, and with numerous youth in her community.
Although she is very accomplished in her life and career, her greatest achievement is being a mother of 2 and a great wife to Robert L. Jackson. She lives by the saying, "if we can't help them, at least don't harm but point them in the right direction."