107.3 JAMZ loves meeting listeners out in the community!
Want JAMZ to bring listeners to your business or event? Contact Sales here!
Want JAMZ to come to your community or charity event? Contact Rhonda here!
(Due to the overwhelming number of requests for community and charity events, we are unable to commit to them all. Please know that we read each and every request, and will commit to be there for as many as we can. Due to staffing, logistics, time and other restraints, we regret that we are not able to get to all of them.)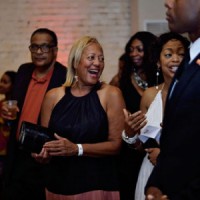 Pictures from the Black Expo's Taste of Black Upstate event on Friday August 1st.