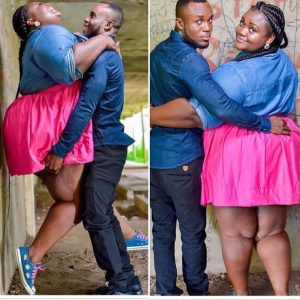 Do you remember this picture that went viral?This pic of Mzznaki Tetteh and her boo thang Kojo Amoah lead many topics about Fat Shaming and just plain rudeness. Mznakki and her fiance went viral last year when she posted a series of photos on Instagram to celebrate her engagement. One saw Kojo joyfully lifting his bride-to-be in his arms.
But cruel trolls flooded her comments writing on Mzznaki's photo: 'How is that beautiful?'
Another added: 'He just caught himself a 400 pounder right there.'Some people were giving praise but others were getting their bootleg comedian jokes in the comments of this beautiful announcement. But what happened to the couple since then? Was this pic even real? Did they break up after all the rude comments and memes? Well it looks like the two did tie the knot showing love wins over all!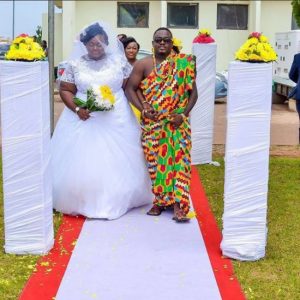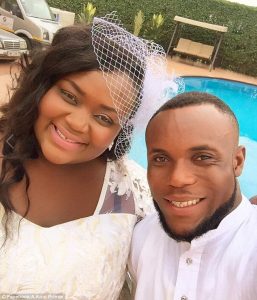 Thankfully this time the couple have received nothing but positive comments from well wishers as they celebrate the beginning of married life.
Writing on Instagram Mzznaki expressed her excitement about walking down the aisle and marrying her Prince.
'I just can't imagine what I will do if I didn't have you to hold my hands and look into my eyes to tell me as yours forever,' she wrote.
'Just wanna let u know that the flames of passion between us will never be extinguished. You are the reason why I smile and why our love thrives between miles.'