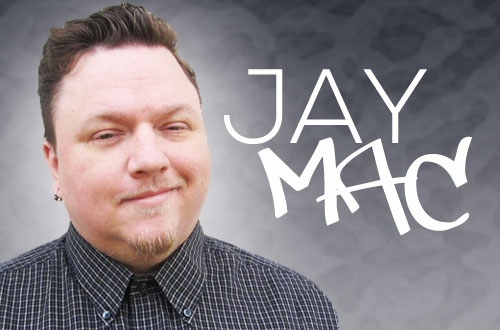 A lifelong love affair with vinyl brought Jay Mac out from the underground clubs and raves of Florida and to millions of listeners across the globe.
A syndicated radio mix show DJ for 15 years, Jay became part of the 107.3 JAMZ family this year.
As an early keyboard and synth enthusiast, experiments with sound led Jay to create his own original productions. Throughout his career as a high end nightclub DJ, he regularly produced remixes for his sets. This created opportunities remixing for major labels including Mad Decent, Sony, Atlantic, Columbia, and RCA.
Including artists like Twenty-One Pilots, GrandTheft, Flo Rida, Mariah Carey and Yellowclaw.
Jay recently celebrated 15 years working in radio and has loved every moment of it. Music and family is his life.