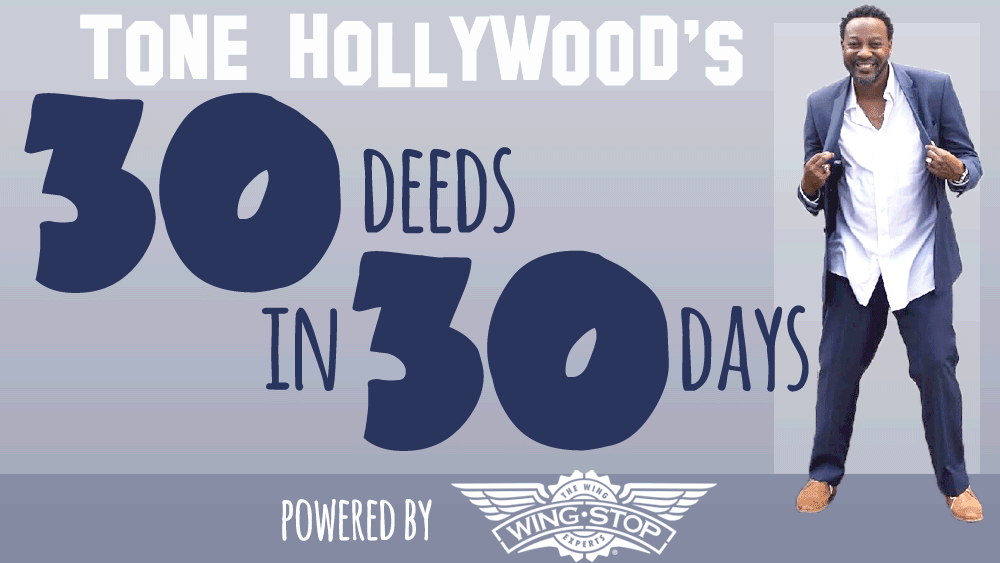 It's November, so that means it's time for Tone Hollywood's 30 Deeds in 30 Days!
Each day in November, Tone Hollywood will be doing a good deed for someone in the Upstate! Last year, he handed out gift cards, collected canned goods, spent time with kids, seniors, and adoptable pets, he even called BINGO numbers, and actually helped a gentleman on a scooter get a microwave to his church!
Tone's helping to make the Upstate a great place to live, work and play, and now, we need YOUR help! If you know of a good deed idea for Tone, let us know!
30 Deeds in 30 Days is powered by our friends at Wingstop!