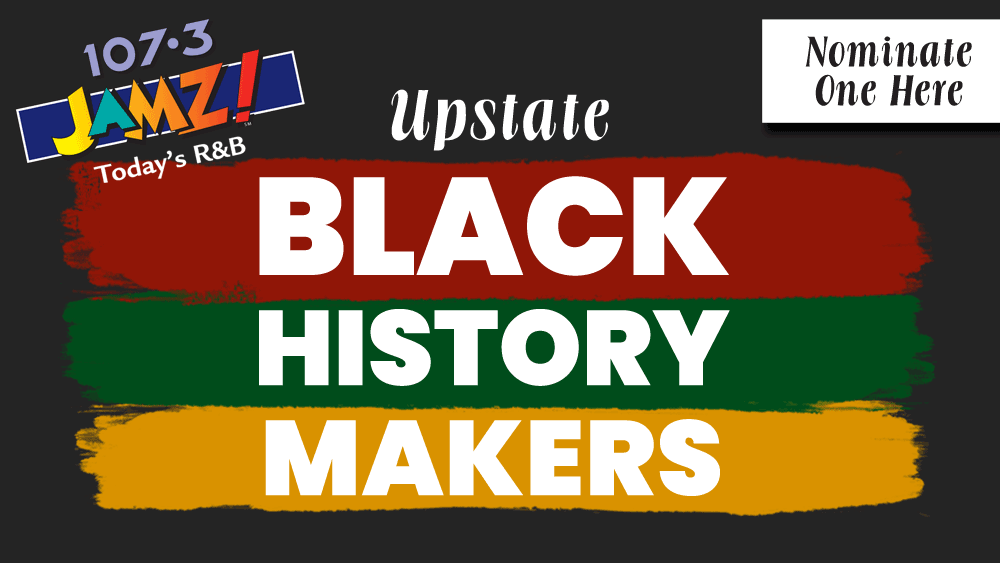 107.3 JAMZ is proud to continue the tradition of honoring an Upstate Black History Maker each day in February during Black History Month. In 2020, February has 29 days, so we're looking for 29 individuals in the Upstate that are working hard to make a difference!
If you have someone you'd like to nominate, please fill out the form below before the end of January.
All we need right now is your name, their name, why you want to nominate them, and a phone number we can use if they are selected!