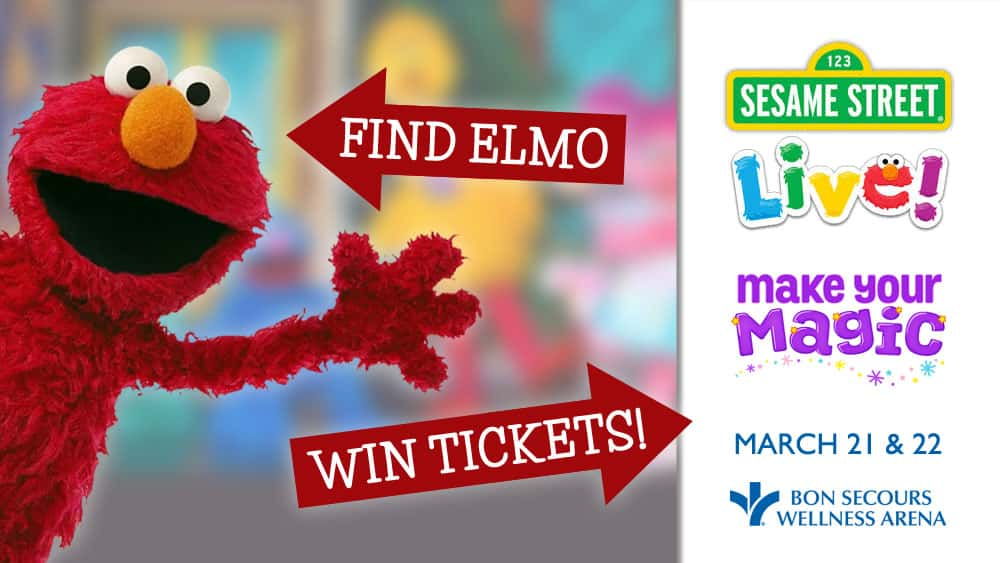 107.3 JAMZ wants to send your family to Sesame Street Live! Make Your Magic, coming to Bon Secours Wellness Arena March 21 and 22!
All you have to do is find Elmo, because he's hiding somewhere on the 107.3 JAMZ website!! When you find him, click to enter and you could win FOUR VIP TICKETS, PLUS FOUR 'ELMO & FRIENDS' MEET & GREET PASSES!
You can enter up to once per day until March 15th, so come back tomorrow to find him again (he's going to be in a different place each time!).
This is what he looks like, so you know what you're looking for (and no, this isn't the one you click on!):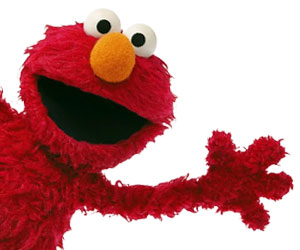 We'll select a winner at random from all eligible entries to receive four VIP tickets to the show and Meet & Greet Passes! Good luck, and thanks for listening to 107.3 JAMZ!
Now go find Elmo!
About the show: SESAME STREET LIVE! MAKE YOUR MAGIC!
When magician extraordinaire Justin visits Sesame Street to put on a magic show for the whole neighborhood, Elmo wants to be a part of the big event. But there's one problem…Elmo can't do magic!
That's when Elmo teams up with Abby and Justin, embarking on an amazing journey where Elmo will discover the "power of yet" — the lesson of perseverance no matter what stands between you and your dream. Along the way, Elmo and Abby, joined by their friends Cookie Monster, Big Bird, Grover, Rosita and Count von Count, discover many magical moments in everyday life.
In the end, Elmo learns that you can do anything you set your mind to if you just keep trying! Join your favorite Sesame Street friends on this magical adventure when Sesame Street Live! Make Your Magic comes to your neighborhood.