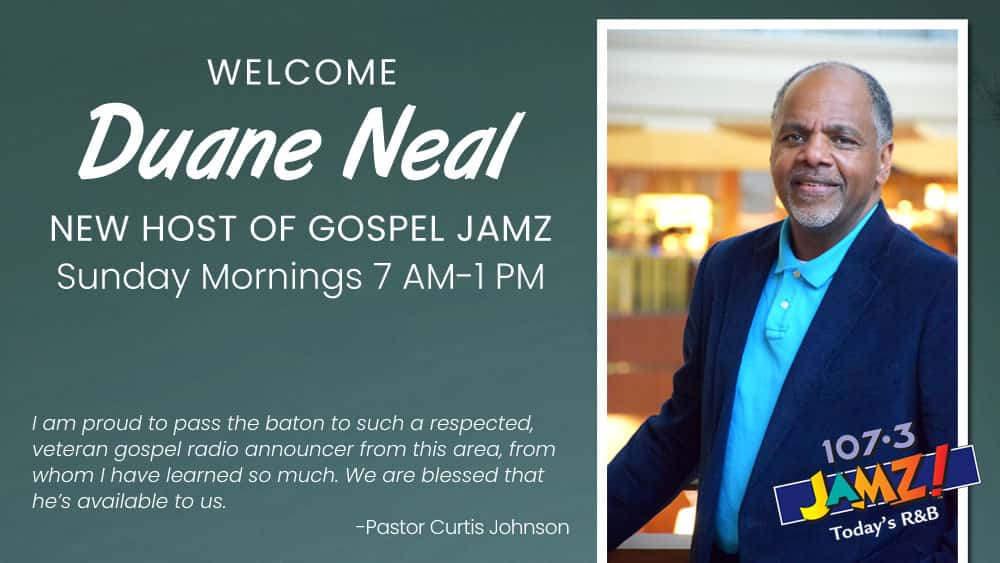 Duane Neal is hosting Sunday morning Gospel JAMZ from 7am to 1pm! Duane's voice may be already familiar to you, as he's been on the air in the Upstate since 1990 (when he started his radio career at Gospel station WPJM-AM in Greer, SC), and he's done voice work for JAMZ before!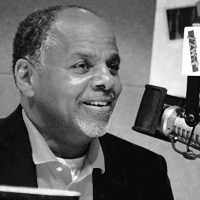 Duane has been married to Beverly L. Neal for the last 26 years, and they are members of the Bethlehem Baptist Church in Simpsonville, SC, under Dr. Phillip M. Baldwin. Their son, Caleb, currently attends East Tennessee State University in Johnson City, TN.
Duane's favorite scripture is Philippians 4:13, "I can do all things through Christ who strengthens me."
His personal mantra is "I never believe that I can't do anything, because I believe in the GOD that I serve and He will give me the strength and ability to do anything!"
As always, thank you for listening to 107.3 JAMZ!