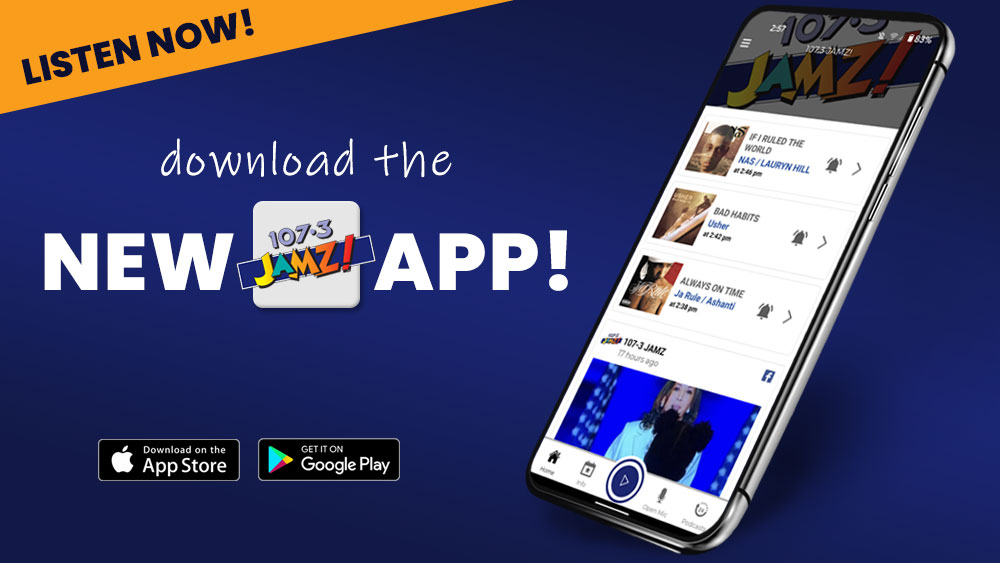 Now available free in your app store:

107.3 JAMZ wants you to be one of the first to download the brand new 107.3 JAMZ app. It's so easy to get: just go the App Store or Google Play and download it for free on your smart phone!! Once you download the app, you can listen to 107.3 JAMZ anytime you want, plus you can set an alert so you don't miss hearing your favorite songs! Get the 107.3 JAMZ app today and take 107.3 JAMZ wherever you go!
Download the app now on your mobile device!