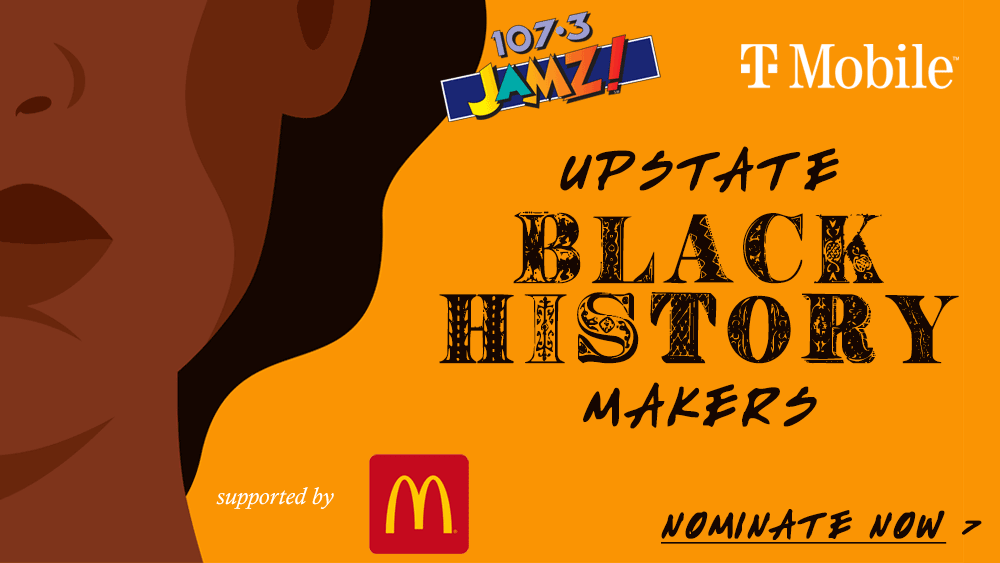 Presented by

We are proud to continue the tradition of honoring people in the Upstate making a positive impact on Black History as 107.3 JAMZ 2021 T-Mobile Upstate Black History Makers!
Each day in February during Black History Month, 107.3 JAMZ will highlight someone in the Upstate who has been hard at work changing lives, whether they're volunteering to be of service, standing up for themselves and others, helping the next generation, supporting the black community, or making their mark on history.
If you know someone who's going above and beyond to make a difference, nominate them here.
Thank you for supporting this year's History Makers!