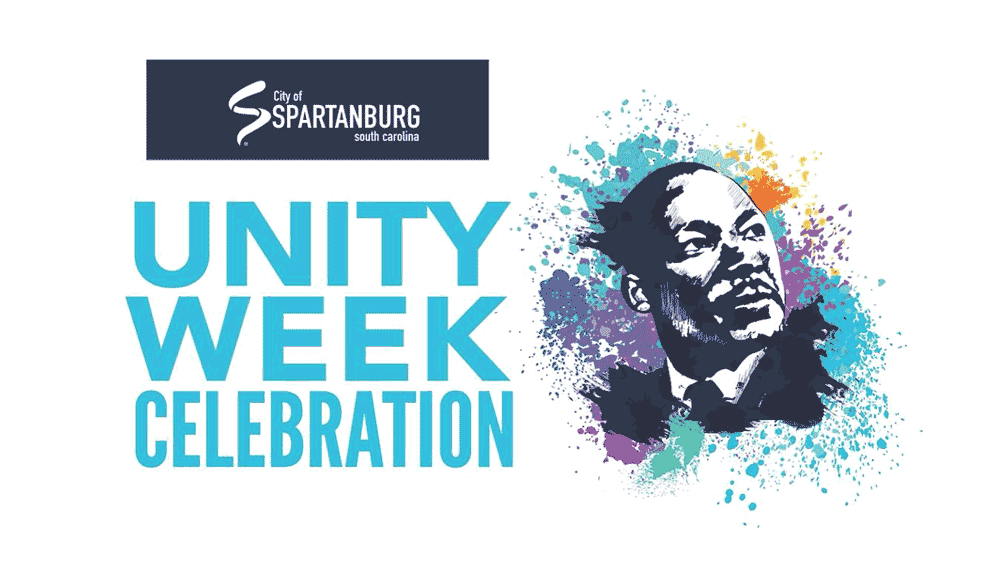 Going back to the first gathering around the flagpole at City Hall over three decades ago, Spartanburg's people have long recognized that Dr. King's mission lives on in the people of our community and their commitment to a more just and equitable world. Today, the importance of that mission is as evident as it has ever been. Our collective work fostering, promoting, and sustaining equity in Spartanburg is ongoing, drawing inspiration from our forebearers and pushing towards the future they envisioned.
This year, in response to the unique moment in our country's struggle for racial equity and in light of the COVID-19 pandemic, the 34th annual Dr. Martin Luther King, Jr. Unity Week Celebration will feature a series of virtual community conversations on race, equity, and the future of Dr. King's mission. In creating this opportunity for dialog and growth, it is our hope that participants this year will come to understand the important truth Dr. King shared with us, that "the ultimate measure of a man is not where he stands in moments of comfort and convenience, but where he stands at times of challenges and controversy."
Community Conversations
All virtual Community Conversations will begin at 7 p.m. and will be live-streamed to the the City of Spartanburg Facebook Page
January 5: Social Injustice
January 12: Community
January 19: Education
January 26: Health
2021 Dr. Martin Luther King Jr. Unity Celebration
Monday, January 18, 6:30 p.m.
Event will be held virtually and live-streamed to the City of Spartanburg's Facebook page.