Congratulations to today's T-Mobile Upstate Black History Makers!
The Black Pioneers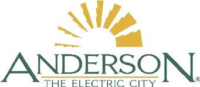 The City of Anderson Salutes The Black Pioneers – Entrepreneurs of the 20th Century
From 1907 until 1980, Church Street in downtown Anderson was a thriving center for African-American commerce. The citizens on Church Street were educated, professional business owners who served as role models. At its mid-twentieth century zenith, there were shoppers by day and revelers by night. Artists and musicians lined the street engulfed by the thick aroma of barbecue, fried fish and festive libations!
In 1980, most of the buildings were torn down to make way for a new parking lot. "The Black Pioneers" who lived and worked on Church Street called for a monument to honor the era, which was placed on the site when the parking lot opened in 1982. Decades later, funding was provided to gather oral histories of The Black Pioneers. Their memories were chronicled in the documentary film "Trading Church Street: Pride, Prejudice and a Parking Lot," which premiered in 2008. Interest stimulated by the documentary spurred development plans to build a park on the original Church Street site, and led to the Church Street Heritage Project.
The Black Pioneers group has been chaired by city council member Dr. Beatrice Thompson and includes Alphonso Norris, Frank Mauldin and Mary Frances Wardlaw.
The Church Street Story
Throughout much of the twentieth century a system of laws limited the social, economic and political participation of African Americans. Even so, the citizens on Church Street found a way to flourish.
Those who remember the uniqueness of Church Street describe it with wit and charm, even as they rue the circumstances that necessitated its existence and led to its extinction. After the Civil War ended in 1865, during the Reconstruction period, many states – including South Carolina – passed a set of laws known as "The Black Code" or "Jim Crow Laws" specifically designed to repress black people. The harsh realities of these laws kept African Americans from fully participating in economic, social and political systems. During this bleak time, the entrepreneurs on Church Street found a way to flourish, creating their own vibrant economy in a tight-knit business community.
"When I was a child, my father took me to Church Street to inspire me. Many of the business people were college graduates and had children who attended colleges all over the east coast. A prominent businessman named W. I. Peek is a good example. He owned a restaurant and a funeral home and was an icon on Church Street. He helped me and lots of other young men from Anderson to attend Tuskegee Institute." -Mr. Al Norris
In the late 1950s and early 1960s, civil rights legislation led to the repeal of these draconian laws and to desegregation. As integration progressed, those who previously supported the businesses on Church Street exercised their option to patronize "white-owned" businesses. This led to hard times for businesses on Church Street as their customer base splintered.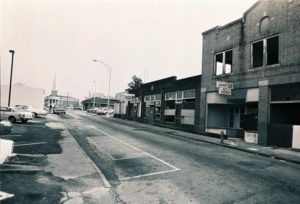 During the 1970s, the viability of the area waned. The buildings were razed for a parking lot at the end of the decade. Some businesses were relocated with the assistance of the City of Anderson, but most simply closed.
As the businesses disappeared, an effort led by "The Black Pioneers" called to honor Church Street so that its historic and economic contribution to Anderson would not be forgotten.
"The Black Pioneers" were a group of former business owners, their family members and patrons who held Church Street dear. Their sentiment captured the attention of City leaders and the seeds of the Church Street Heritage Project were sown. A monument to honor the era was placed on the site when the parking lot opened in 1982.
Church Street Heritage Plaza recalls the economic and cultural significance of this era with a permanent, educational art installation on the original site, now a park, in downtown Anderson. This project seeks to tell their story with esteem and whimsy, honoring its essence as a vibrant business community while inspiring entrepreneurship in a new generation. The park features a public art installation to recreate the vibrancy of Church Street. See mosaics, prose and charming sculpture to honor our shared history and inspire our future.
"At its heart, Church Street Heritage Plaza celebrates what is unique about Anderson. Church Street was a model of economic vitality in the twentieth century that would be enviable to any modern city today." -Mayor Terence Roberts
Visit Church Street Heritage Plaza for a fun, free and safe activity for the whole family.
Nominated by the City of Anderson
Congratulations on being named to the 107.3 JAMZ 2021 T-Mobile Upstate Black History Makers!
Thank you to our Sponsors!