Congratulations to today's T-Mobile Upstate Black History Maker!
Sundra Proctor Smith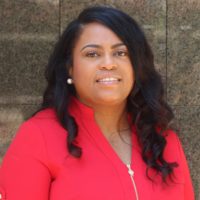 Growing up in a strong community can have a lasting effect on all who've lived there. The area of Spartanburg County known as "Little Africa" did just that for Sundra Proctor Smith. As Smith recounted to WSPA TV in 2019, she always knew Little Africa was different, but it wasn't until she became older that she realized just how special it was.
The tiny community near Lake Bowen was started in the late 1800s by original founders Emanuel Waddell, a Cherokee Native American, and Simpson Foster. Over 150 years later, Foster's great-great-great-great grand daughter Krisit Foster said, "I think… if he was here to see this, it would be something he would be proud of." In the 1980s, a park was created thanks to 8 acres of land donated by two residents, and a pledge from several area churches to help supervise it.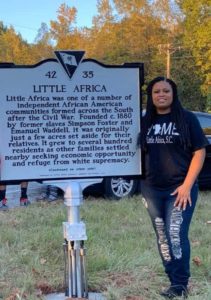 It was stories like those about Little Africa that led Sundra Proctor Smith to want to preserve its history for future generations. So she spent years researching, gathering documents, photos and data, and raising money so she could apply for an official South Carolina Historical Marker for Little Africa from the SC Department of Archives and History. In late 2019, the marker was placed on Little Africa Road with great fanfare and a celebration with food, music and fellowship.
Less than a year later, in true 2020 style, residents woke to see Little Africa's neighborhood welcome sign, street signs and a bridge were defaced with symbols of hate. But in a yet another example of perseverance in the face of adversity, Smith organized the community in a cleanup effort. After just 24 hours, the Little Africa Cleanup Fundraiser raised over $11,000 and neighbors from near and far showed up to wipe away the hatred.
In 2019, Sundra Proctor Smith ran for Duncan Town Council "because I want to help our community. I believe that our town needs additional effective leadership and I feel that I can have a real impact on the Duncan Community."
Spartanburg County election officials determined that tie between Smith and James D. Waddell necessitated a runoff for Duncan Town Council's second seat. Though Smith ended up losing the runoff, she spent the following months advocating for safely voting by mail and voter registration in preparation for the 2020 presidential election. She even worked as a poll clerk and helped to secure a record number of absentee ballots that were properly counted.
Congratulations on being named to the 107.3 JAMZ 2021 T-Mobile Upstate Black History Makers!
---
Thank you to our Sponsors!