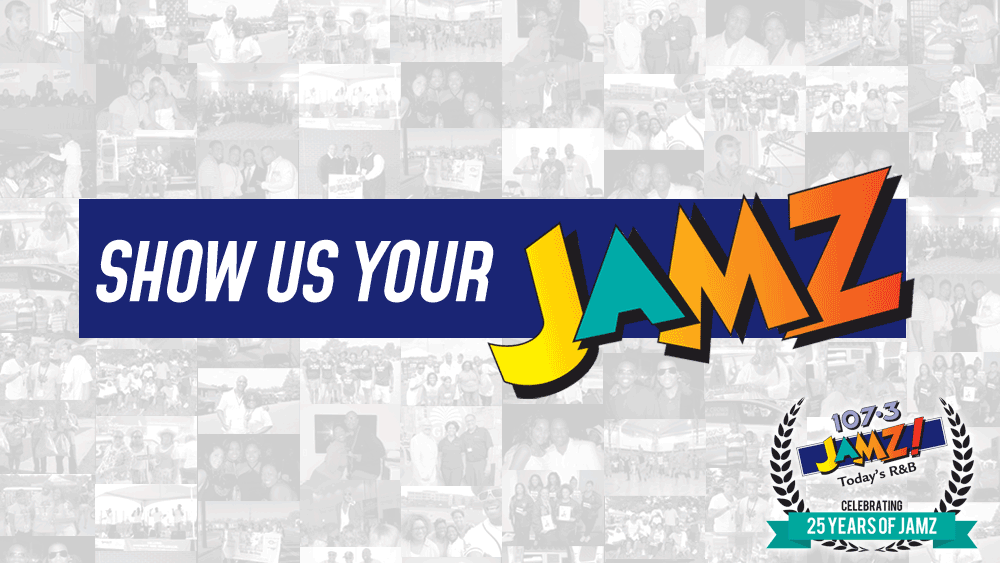 We're Celebrating 25 years of JAMZ listeners!
… and we want you to Show Us Your JAMZ!
Do you have a photo of yourself wearing some JAMZ gear, having a great time at a JAMZ concert/event, reppin' a 107.3 JAMZ bumper sticker on your car, or enjoying a prize you won from us? We want to see it and hear about it!
Submit a photo memory and you could win a pair of tickets to an upcoming concert!