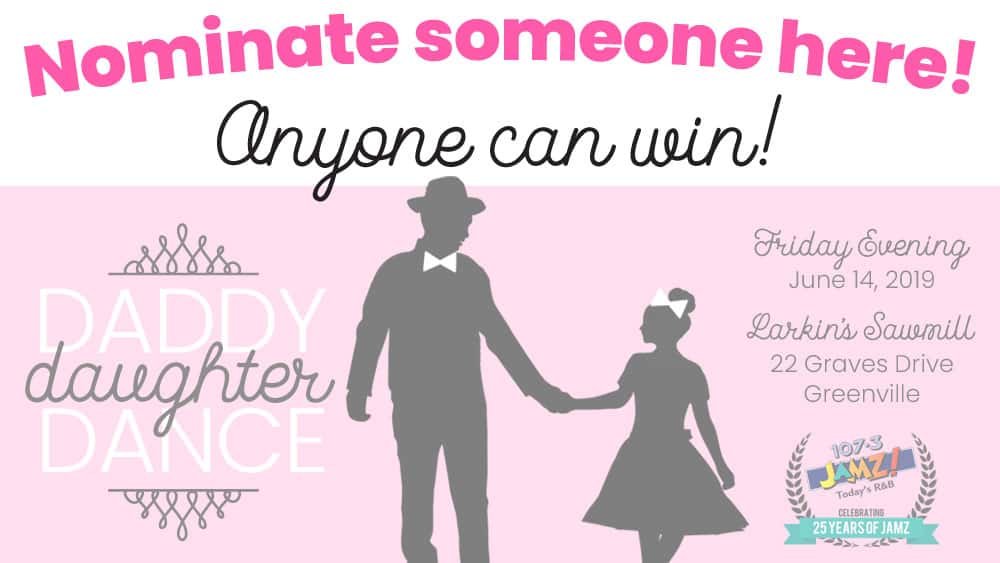 We want to make sure you know that the 107.3 JAMZ Daddy Daughter Dance is not exclusively for daddies and daughters. We've always welcomed anyone who wants to come have a good time, no matter their age or relation to each other.
But now we need your help. We want to give tickets away to someone who wants to go, but might not be a "traditional" Daddy/Daughter combo. Maybe it's an uncle and niece. Maybe it's a single mom and daughter. Maybe it's a big brother and a little sister.  (Or maybe it's a daddy/daughter that just can't spring for tickets right now, and that's fine too!)
So between now and June 2, nominate someone (or yourself) below, and let us know who wants to go and why.